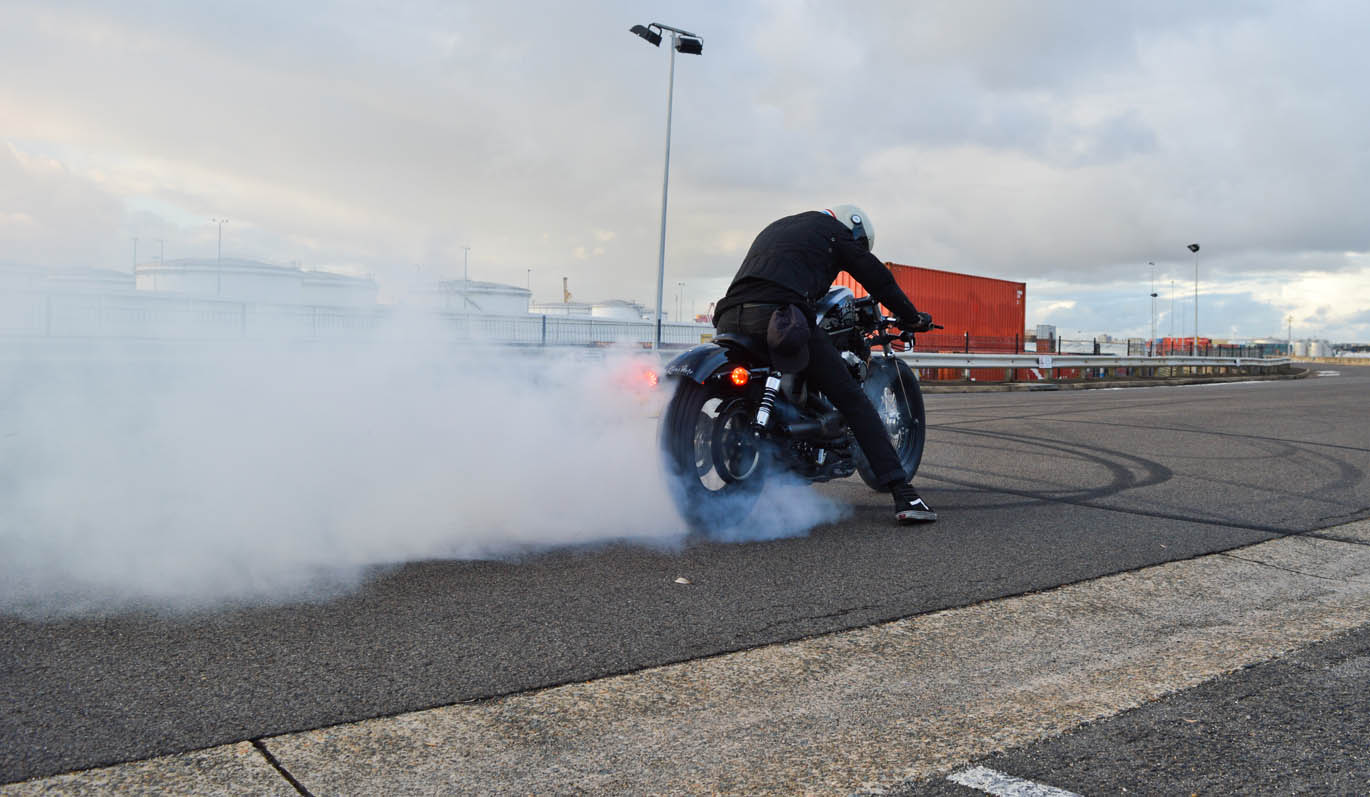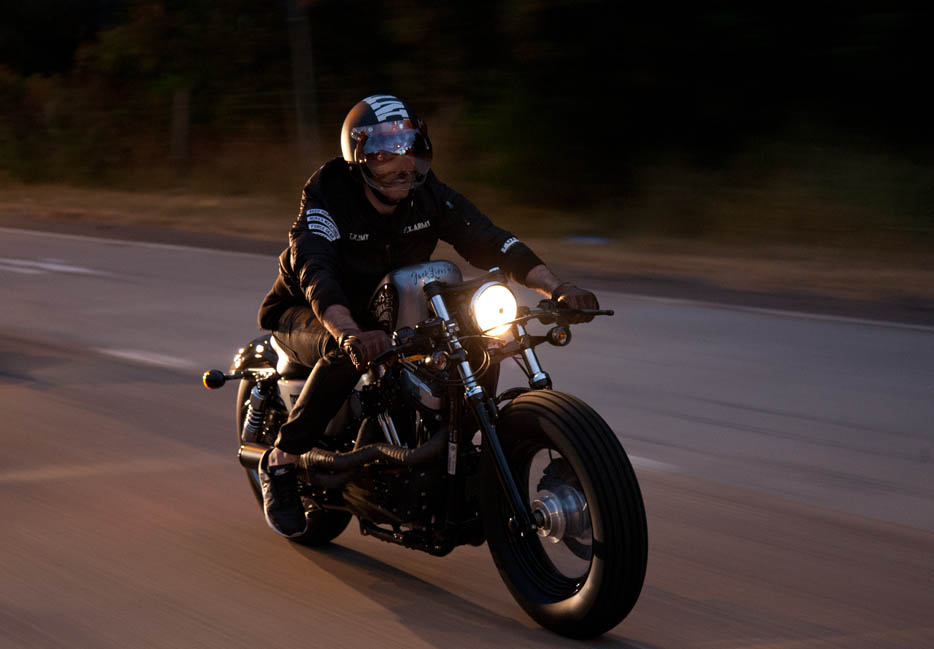 In the later months of 2015, Gasoline Motor Co was approached by Jack Daniel's Australia with a desire to build a distinctive Harley-Davidson to suit the cafe racer movement. Now, any fan of either Harley-Davidson or Jack Daniels will be able to tell you that this is certainly not the first time the two entities have joined forces let alone the creation of a custom motorcycle, thus creating quite a conundrum for Gasoline Custom Motorcycles - a group that refuses to imitate, do things by halves or submit to the realms of socially dictated norms thus the team at Gasoline were captivated to venture into the often controversial world of hybrid cafe racer Harley-Davidson culture.
Obviously not the first mash-up of its kind, heck, Harley-Davidson even manufactured its own cafe racer known as the XLCR in the late 70's (to little popularity) but with the resurgence of racer culture and all of the associated cliches, Gasoline decided to have a go at making something strangely familiar on the ever trusty 1200 Forty-Eight sportster.
Roland Sands Designs offer a plethora of high quality after market parts for Harley-Davidsons and they certainly came through with the goods on this build by supplying some racetrack driven rearsets giving this sportster a super aggressive foot position, clip on handle bars "mounted as low as they go", a tuck'n'roll solo bob job single seat (re-tanned in house from brown to black) and the pièce de résistance - An anodised black velocity stack air intake which has been grilled to the eye balls, with the famous two-into-one tracker-style exhaust wrapped lovingly in meters of high-temperature insulation.
Furthering to these purpose built bolt on modifications, this Sportster had its tank lifted two and a half inches, stripped back to raw steel and slapped with some custom Jack Daniels inspired vinyls designed in-house. The racer theme continues with an American-style side mounted license plate and low slung speedo the two of which fully custom fabricated and engineered to allow visibility whilst retaining a sleek custom appearance. Completing the retro cafe aesthetic is an enormous set of Firestone champion deluxe rubbers straight from the US of A. Although this Harley-Davidson remains more or less internally standard, the increased airflow thanks to the RSD high flow high performance exhaust and velocity stack intake tuned to perfection give the 73 cubic inch engine plenty of power. In accordance with the increased output, the brakes have been given some extra stopping authority with a significant adjustment and all new custom brake fluid lines and actuating bracket.
With a total build time of around three months, the amount of care, craftsmanship and attention to detail poured into this custom motorcycle has certainly pushed it into a class of its own. Featuring both old and new school design influences this Harley-Davidson is a standout in any setting and certainly turned quite a few heads whilst getting some shots taken with much thanks to the The Rocks Brewery for the use of their cool facility.