1942 Harley Davidson WLA 42 With sidecar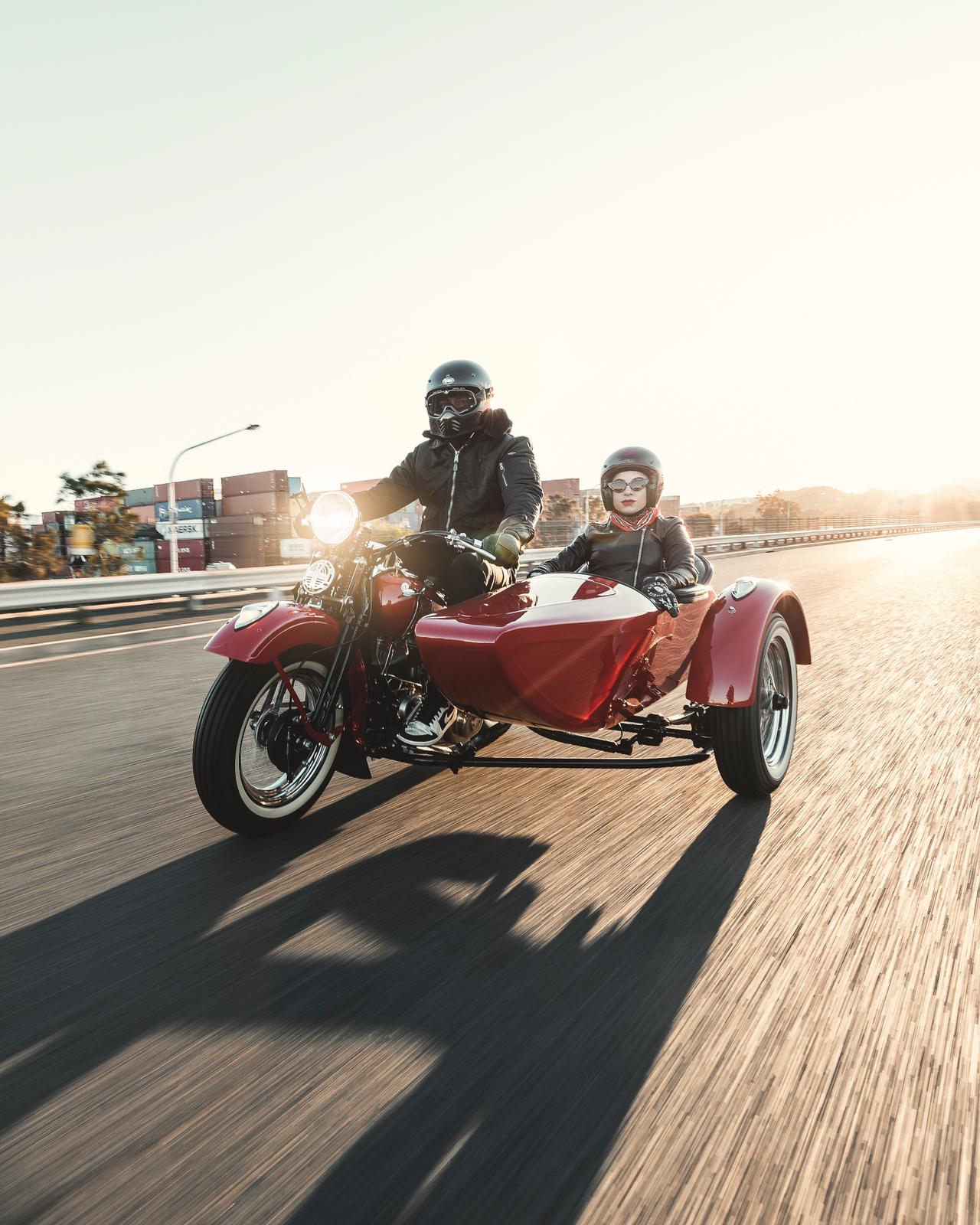 Year: 1942
Make: Harley Davidson
Model: WLA 42 with Side Car
Engine Capacity: 750cc
Odometer: 1618 kms
The Harley-Davidson V-twin was adopted by the United States military for service when that country entered the war in December 1941, the WLA (with 'A' standing for Army) proving a natural choice thanks to the rugged build quality and reliability. With higher compression and dry sump lubrication over the civilian W-series, the WLA also came with a blacked-out auxiliary bath, an oil bath air cleaner developed for use in North Africa, and a quieter fishtail exhaust system. Other features not found on the civilian model were pannier racks front and rear, a bash plate protecting the sump and the bikes were most often finished in drab olive. In total there were around 90,000 Harley-Davidson WLAs built during the war and they continued in service on all manner of fronts until the Korean conflict, with the flathead motor itself lasting in production right up to 1974. Popular with Harley-Davidson collectors, the WLA was the workhorse of its day and is now an ideal choice for weekend runs and club events.
This WLA42 with Side Car has a reverse gear which is unique. It is 100% ready to ride. It can be ridden sole or with sidecar attached.
Completely restored and better than new. The engine, drive train, wheels, tires, electrics, lighting, paintwork and upholstery is in fantastic condition, well looked after. The WLA 1942 Harley Davison was produced to special American Army specification during the years of the Second World War. It was a development of the civilian WL model and is of the 45 cubic inch capacity - (740cc in UK terms) - engine and single-rider lay out.
All yours for only
$49,999
Ride Away!
Make An Enquiry
02 9698 4433 - info@gasoline.com.au
NEED FINANCE?
Got your eye on your next ride? We can help arrange finance for any purchase with competitive rates and fast turn around.