2008 Sailor Jerry's Triumph Bonneville scrambler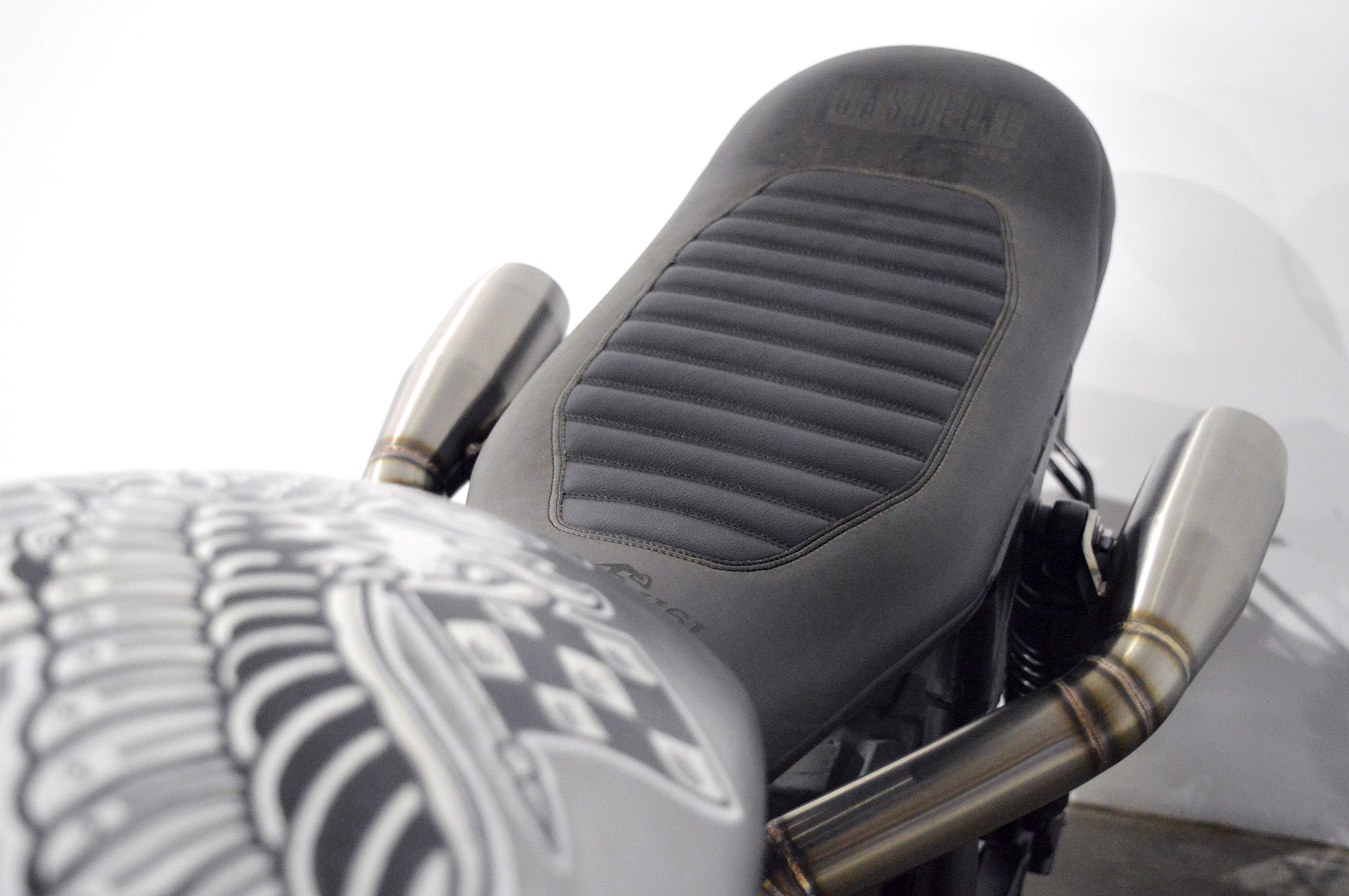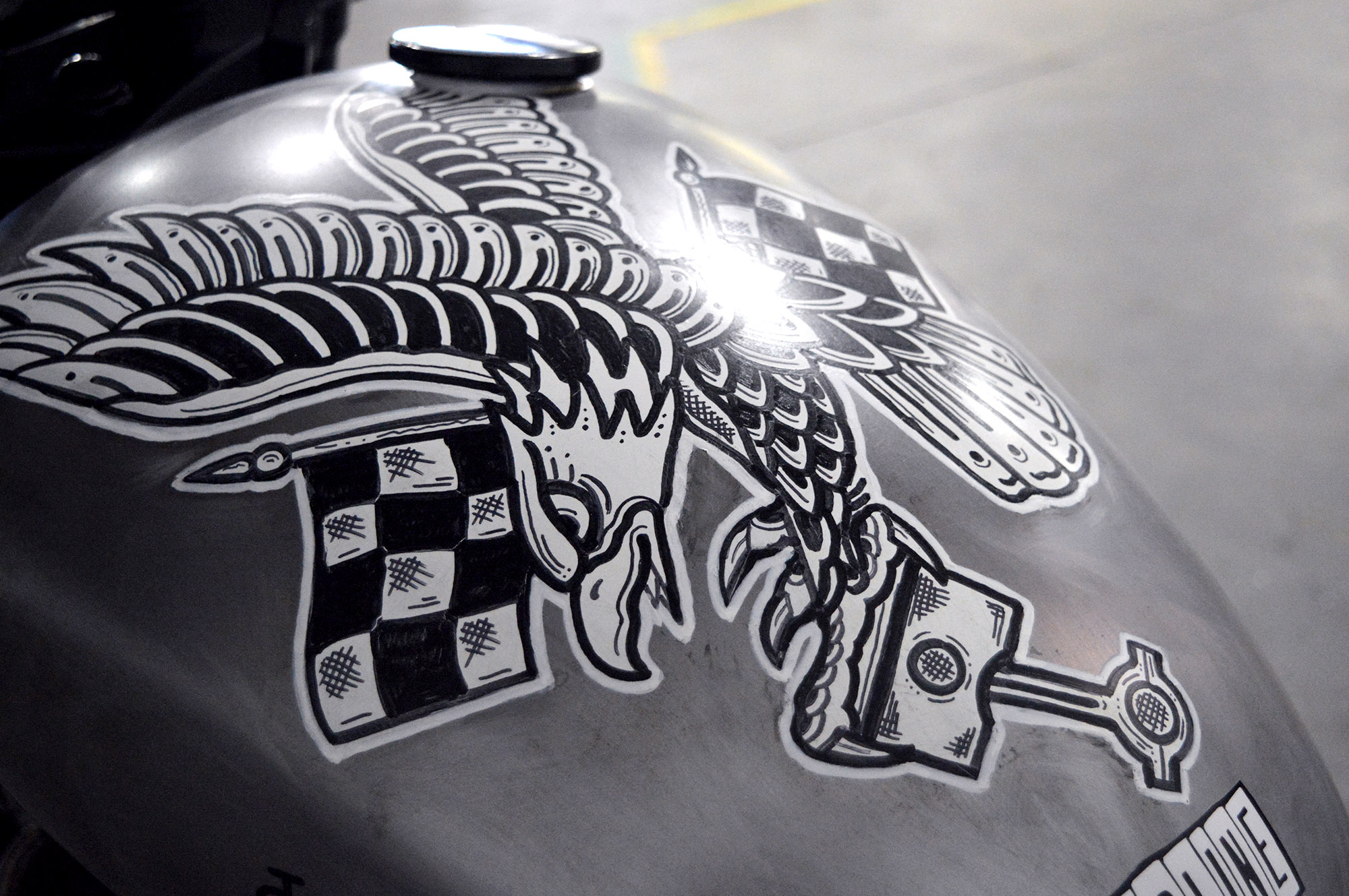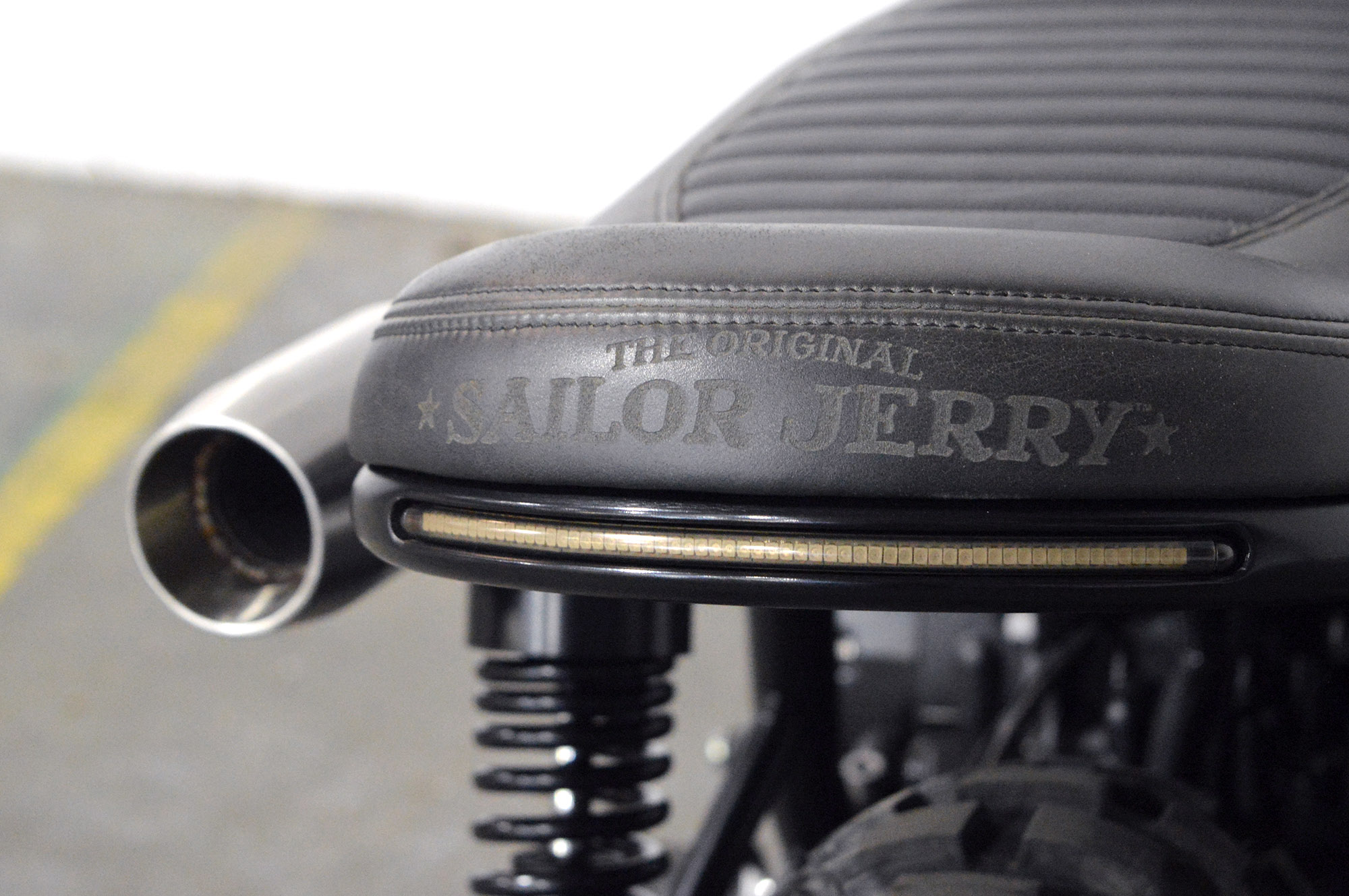 Year: 2008
Make: Triumph
Model: Bonneville
Engine Capacity: 865cc
Odometer: 5700kms

This custom Scrambler Triumph Bonneville was commissioned by Sailor Jerry to be used in a competition which took place in bottle stores across Australia. The winner, doesn't have a license, so this prized build is now up for sale. Details as follows:
United by freedom, wanderlust and a sense of getting down and dirty, Sailor Jerry and Gasoline Motor Co. have crossed paths again on an epic journey, this time to create a one off custom motorcycle.
Once the process had begun, with a total strip-down of the obvious factory parts and a complete subframe restructure, the Scrambler-style animal started to take some shape. The front end was kept fat and chunky for impact, while a swaged rear hoop was installed to squeeze in a legal LED tail light with integrated indicators. The Custom designed and engineered CNC cut triple clamps and hand–laced wheels, that accommodate some fat and vicious off-road rubber, were just the starting point.
Scrambler height rear shocks sit against a super low profile seat base, which was handcrafted in fibreglass by the team in-house, while the dirty black leather seat is the comfiest your ass has ever sat on and features detailed logo embossing. The seat is neatly fitted and designed to be as low as possible, keeping the rider grounded and balanced while being close to the action. All this sits on top of a stealthy hidden battery compartment, with the electrics designed to be streamlined out of sight and out of mind. The most daring feature of this motorcycle is the striking stainless steel welded exhaust - the heavy breathers wrap around the engine from front to back and finish with bold, flared shotgun enders. The sound from these pipes is a furiously aggressive roar, coming directly from the signature Triumph 900cc engine, giving anyone within earshot some classic scrambler vibes all day long!
The team at Gasoline worked through this custom build at an unprecedented pace – so quick, in fact, that when the bike was ready to be tuned and tested, the tank wasn't even ready! Rhys Gordon was brought in to hand paint a design on the tank that was along the lines of their famous quirky tattoo illustrations by the eponymous Norman Collins. You can't build a bike and just let it sit there, so in the interest of getting it out in the dirt! A new tank was commissioned by local sign writers Retroline who created a design inspired by an Italian Premier Helmet, impressively mimicking its vintage rust finish and racing stripes. The satin-coated classic motocross style tank gave the Sailor Jerry Scrambler a whole new identity and most importantly, made it ready to ride.
For more photos see our custom motorcycles page
All yours for only
$27,999
Ride away!
Make An Enquiry
02 9698 4433 - info@gasoline.com.au
NEED FINANCE?
Got your eye on your next ride? We can help arrange finance for any purchase with competitive rates and fast turn around.